An app for leveling a camper was just a matter of time. Now there are several of them on the market, and most of them are free. Setting up camp isn't the most exciting part of the journey, so it's nice to see some solid RV apps that can help you level your RV in no time.
A good app for leveling your camper bridges the divide between both extremes. Smartphones have a lot to contribute to the RV life, so you get more than just a leveling app and device. They also provide accurate measurements, flashlights in the dark, GPS navigation, internet speed tests, and a variety of RV-specific tools.
Join us as we show you the best apps for leveling your camper trailer. These smartphone tools are so accurate you may be able to leave your "old school" bubble level in your toolbox.
What is the Easiest Way to Level a Travel Trailer?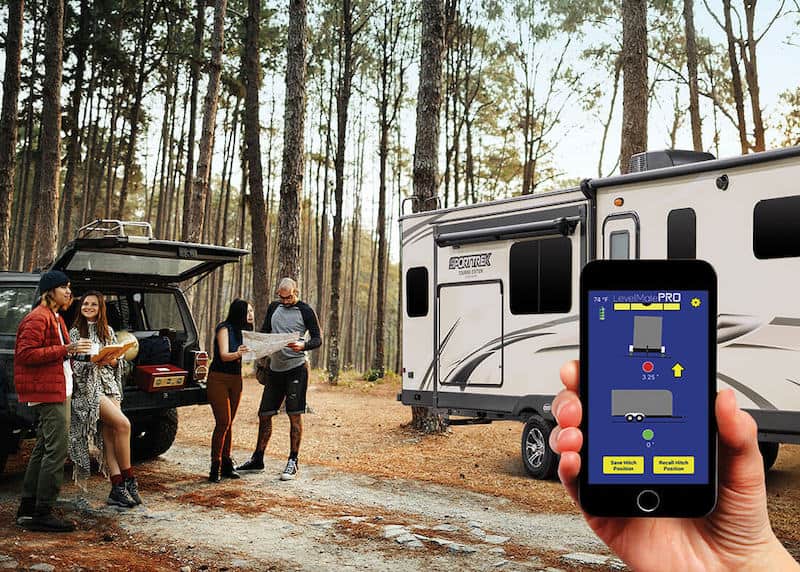 The easiest way to level a travel trailer is to go with an Automatic Travel Trailer Leveling System. RV manufacturers include these auto-leveling systems on some large travel trailers, fifth wheels, and Class A motorhomes. But you can buy them for your mid-size to smaller campers and have them installed if you're looking to skip a month or two of RVing to pay for it.
Seriously though, an automatic leveling system is a really cool piece of hardware. But the more sensible route is to take something you already own (a smartphone) and combine it with a far more affordable sensor.
What Happens if You Don't Level Your Camper?
Anything from irritating circumstances to critical failures will happen if you don't level your camper. Besides dealing with that unnatural feeling of a sloping floor and fear of rolling out of bed, there are some RV features that require your rig to be balanced. That's why using an app for leveling your camper is so important.
I once heard an interesting point about having acid reflux as an RVer. If the RV isn't level and you happen to sleep with your head facing the low side, acid reflux is an absolute nightmare. Acid reflux isn't the only thing, either. Just sleeping the wrong way is potentially problematic as well.
Is it Okay to Level an RV with the Slides Out?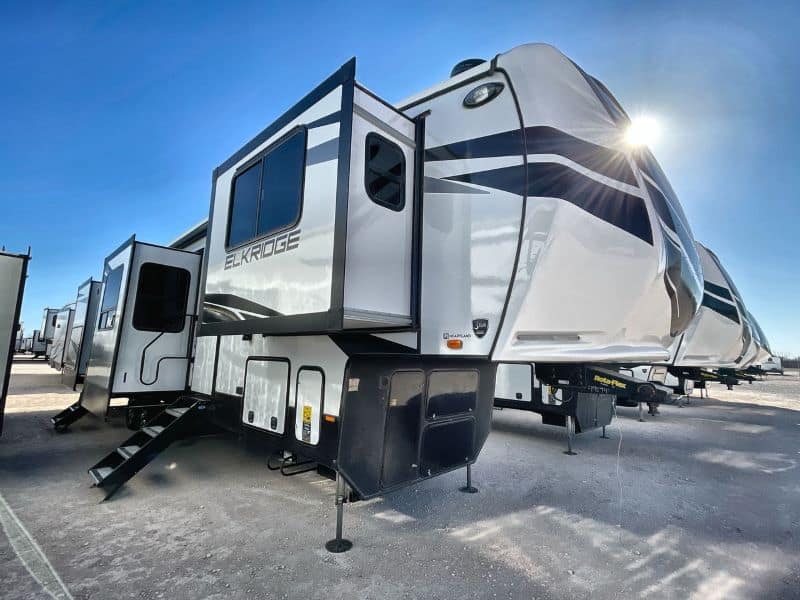 It's not okay to level an RV with the slide-outs extended. It may make sense to do so because the weight ratio from one side to another will change. However, RVs aren't designed to level with the slides extended.
The best way to tackle it is to level the RV first and then extend your slides. Once your slides are out, double-check everything and make any tiny adjustments that are needed. The balance of the RV is taken into account when RVS are manufactured with slide-outs.
What are the Best Apps for Leveling a Camper Trailer?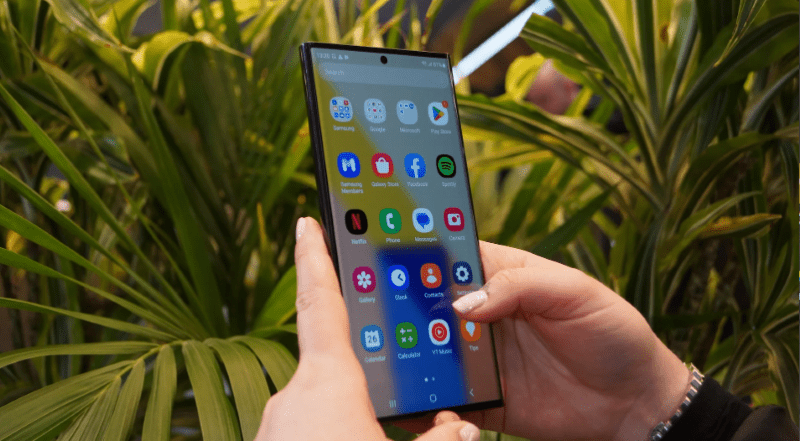 Now that you understand why it's important to have your RV level, we will now show you the best apps for leveling a camper trailer. The best app for leveling a camper for your particular smartphone is the one that works best for your circumstances.
Some apps just function or are easier for you to use than others. You may want to try them all and decide for yourself which one is best for you.
1. LevelMatePRO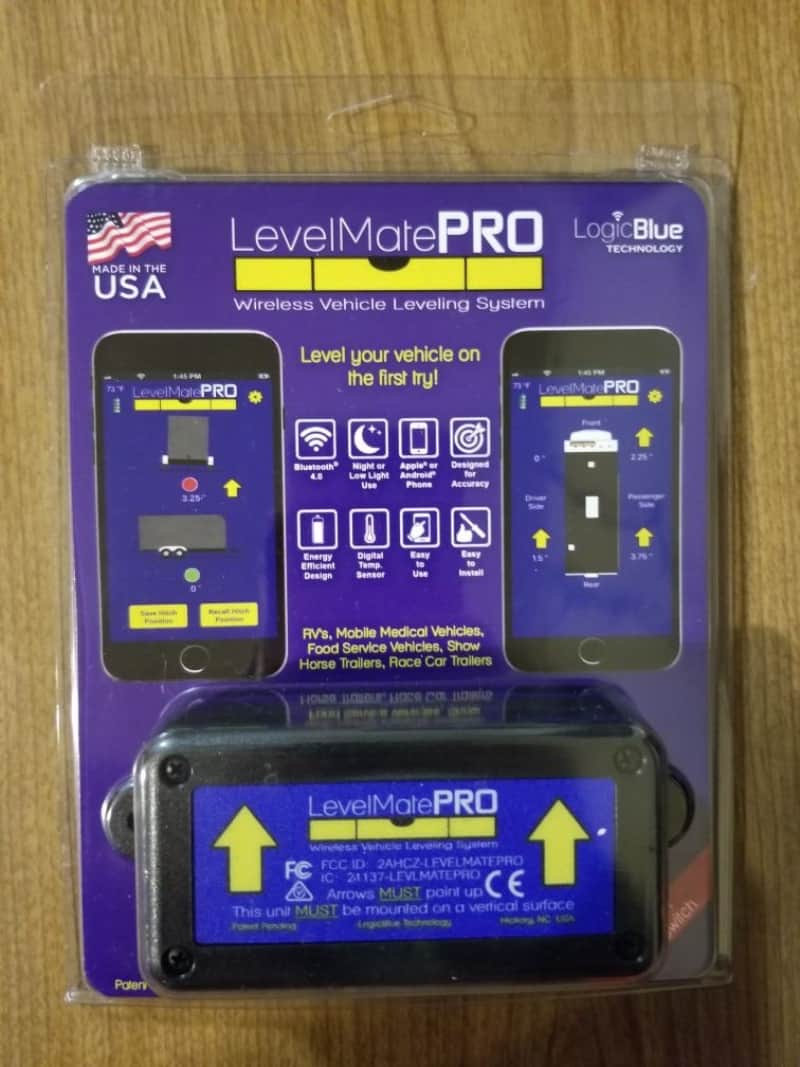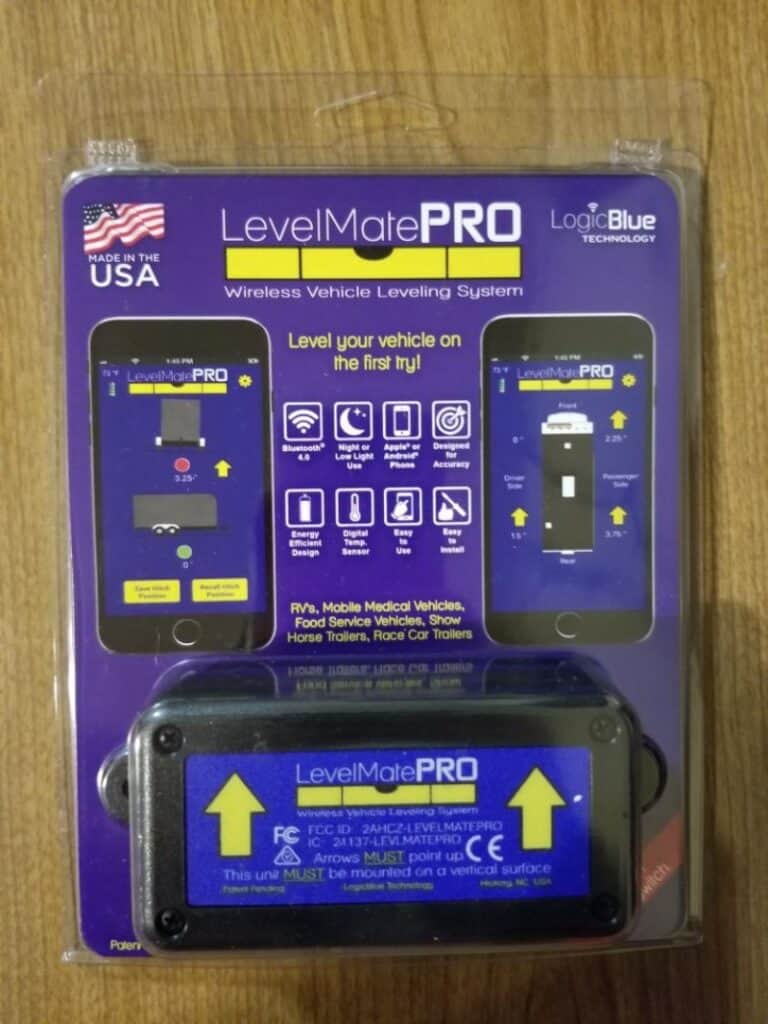 The LevelMatePRO is a sensor device you can purchase. It communicates with your smartphone via Bluetooth, and it features a 3-axis accelerometer (tells the device its own orientation).
Once you've paired the device to your phone, it automatically turns on every time you access the app. First-time setup is a breeze to get through. Once you park your RV, the device sends the orientation to your phone.
With a simple calibration and placement, you can eyeball your phone as you make leveling adjustments to maintain a precision leveling accuracy.
2. RVIQ WoBLR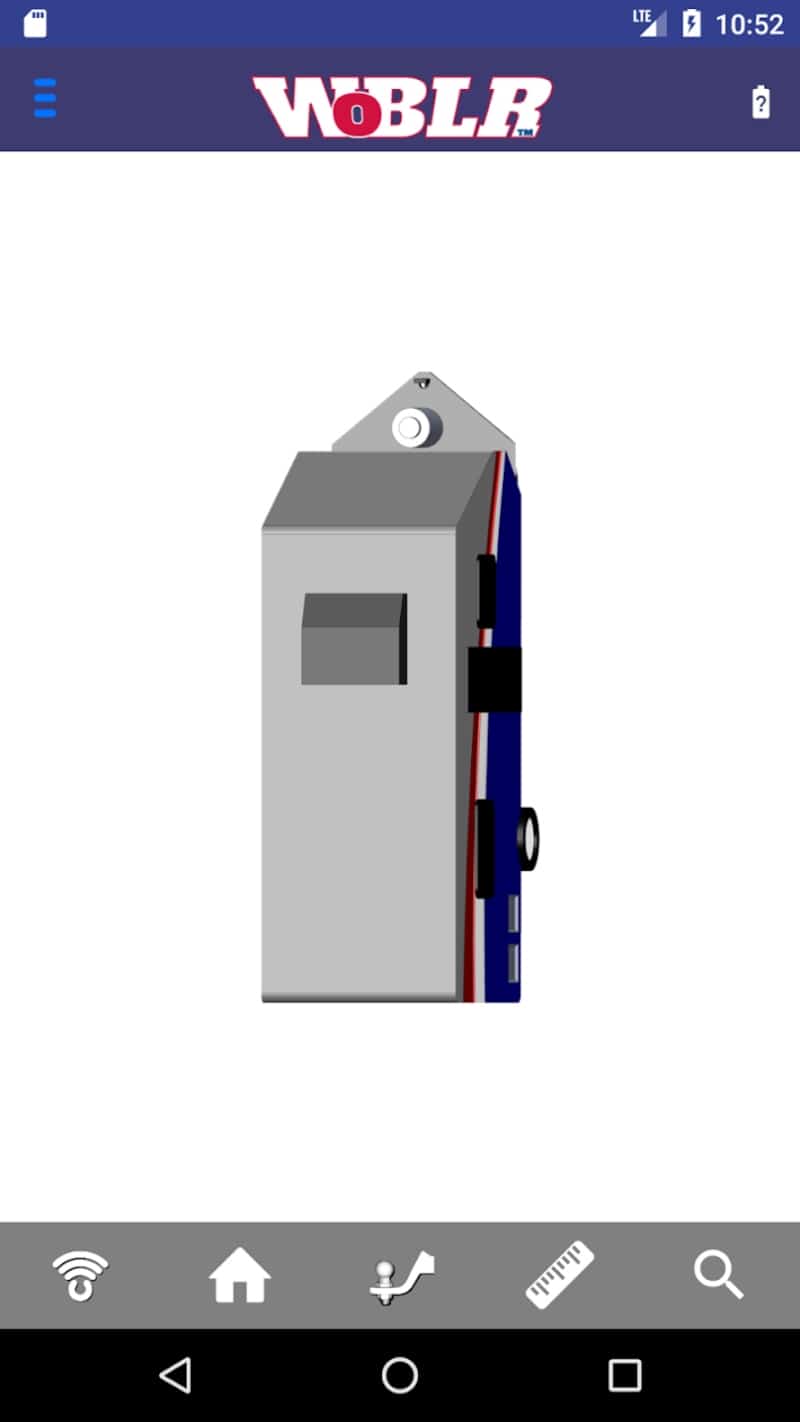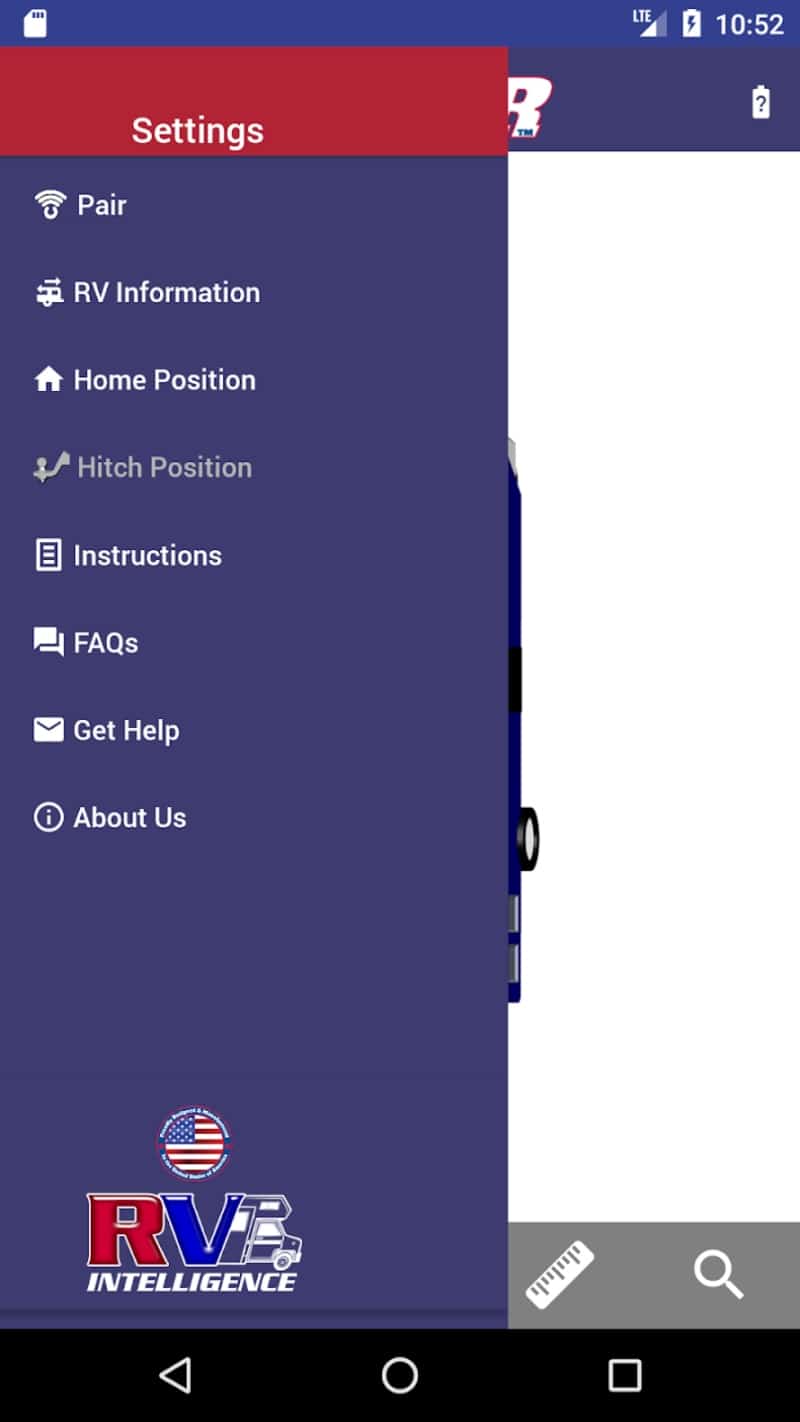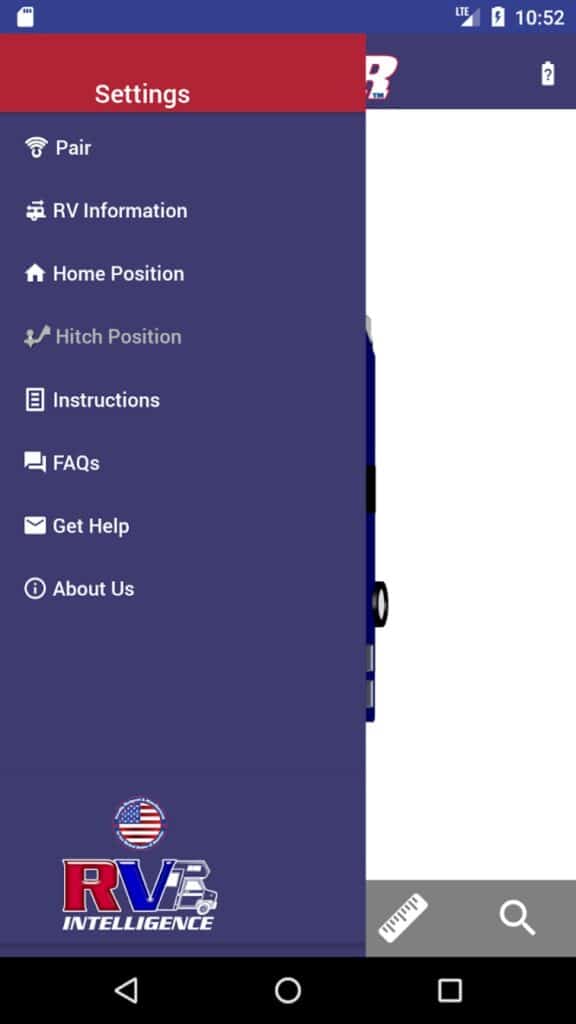 Like the LevelMatePRO, the RVIQ WoBLR comes with a separate device, with the app serving as a companion to it. The device is simply called the WoBLR and is available for purchase online. Also, like the LevelMatePRO, the WoBLR mounts anywhere in the RV, and it self-calibrates once it's turned on.
When you jump over to the app for the first time, you'll need to enter the type of RV you have, along with some simple measurements for the device to calibrate. From there, you use a simple, graphical display to level out your RV.
3. Camper Leveler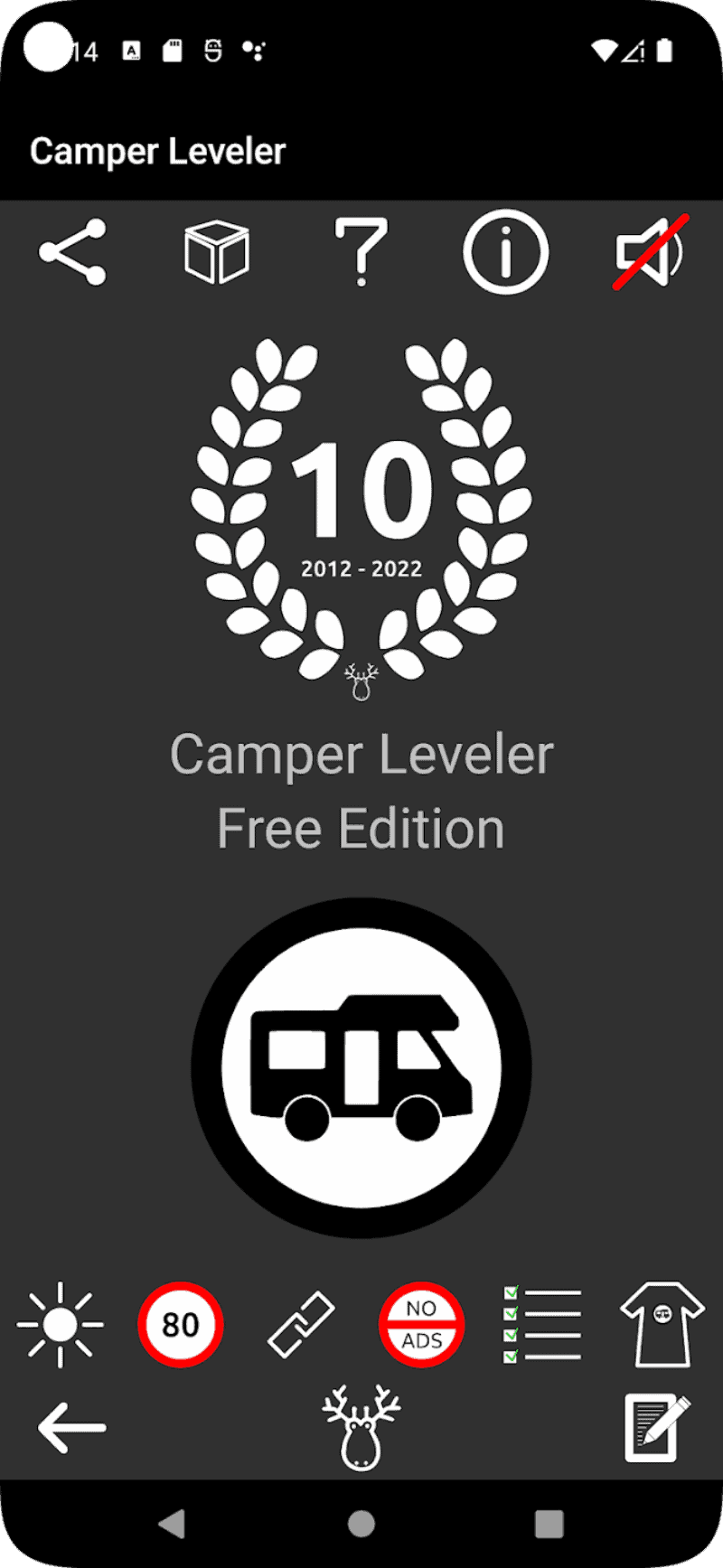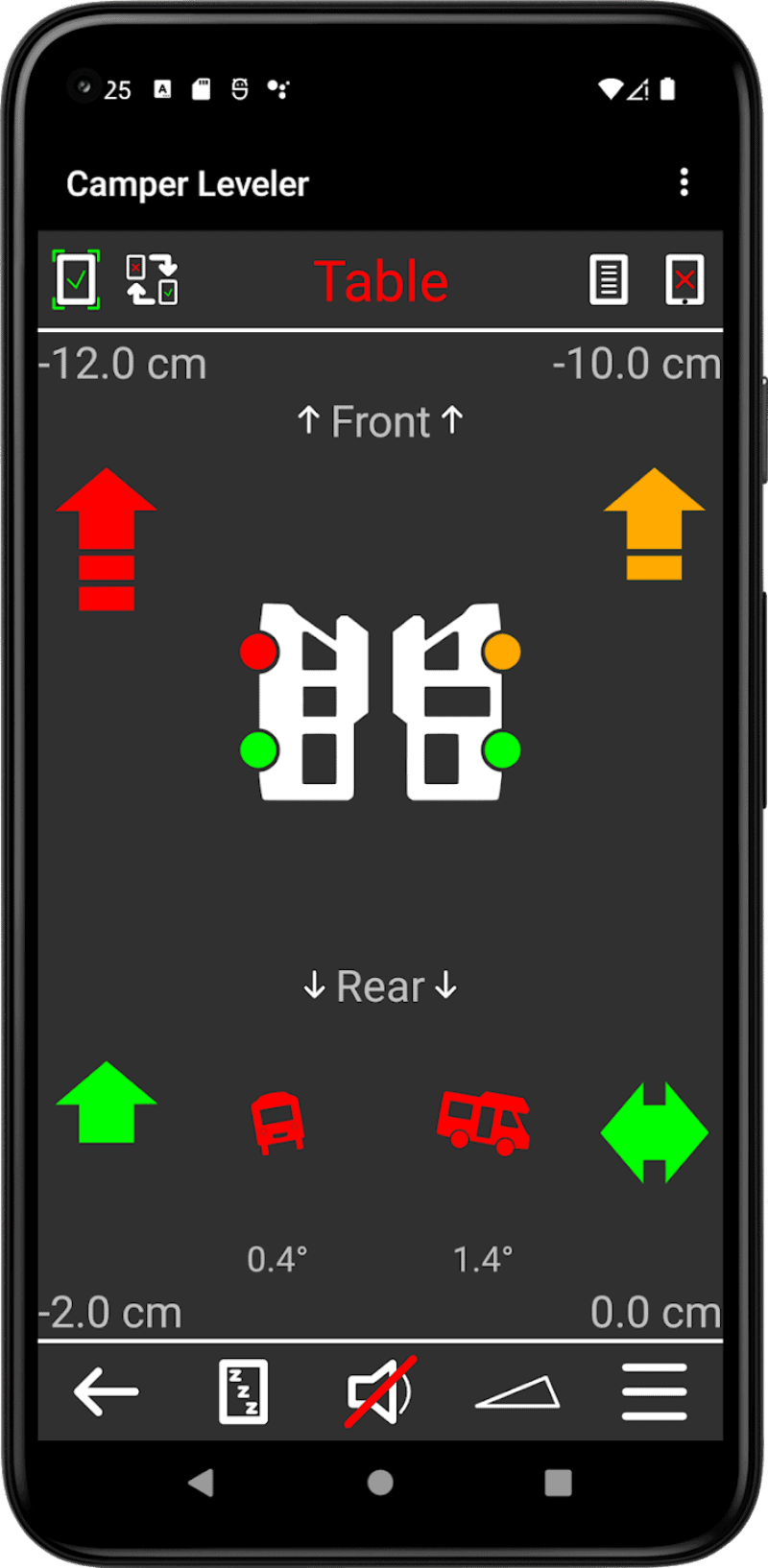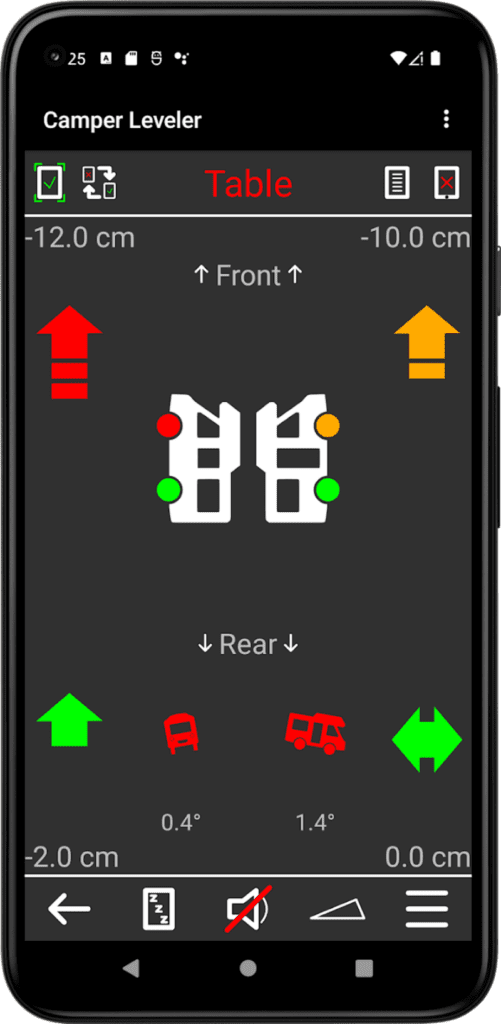 The Camper Leveler app uses the smartphone's built-in accelerometer, compass, GPS, and gyroscope to give you step-by-step directions to get your camper level. When you download the app for the first time, you'll have to enter the wheelbase and width of your RV.
Once that information is entered, simply set your smartphone down and allow it to calibrate. The app will instruct you on how and where to set your phone down. Once it's calibrated, the app will tell you exactly how much to raise or lower each corner until all of the indicators are "in the green."
4. Caravan Leveler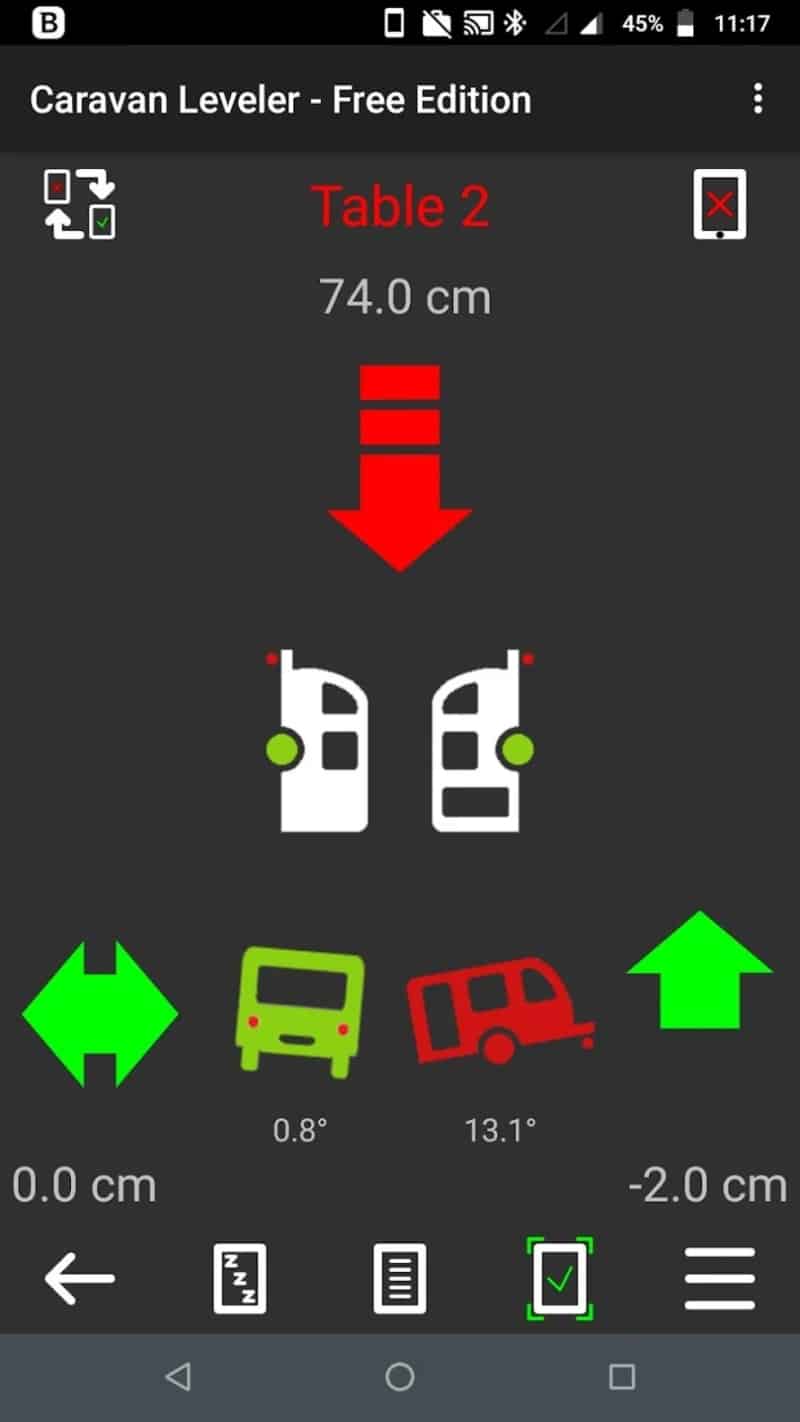 Don't be confused by the word "caravan," as it's simply the term Europeans use for "camper." Like Camper Leveler, this app is also developed by Eland Apps and functions in the same way. Once you enter your information, it's simply a matter of calibrating the app on your smartphone.
Once calibrated, set the smartphone down, with the arrow on the screen pointing towards the front of the camper, and the app does the rest. With an Apple Watch, you can step away from your phone and view the leveling directions remotely.
5. Motorhome Level App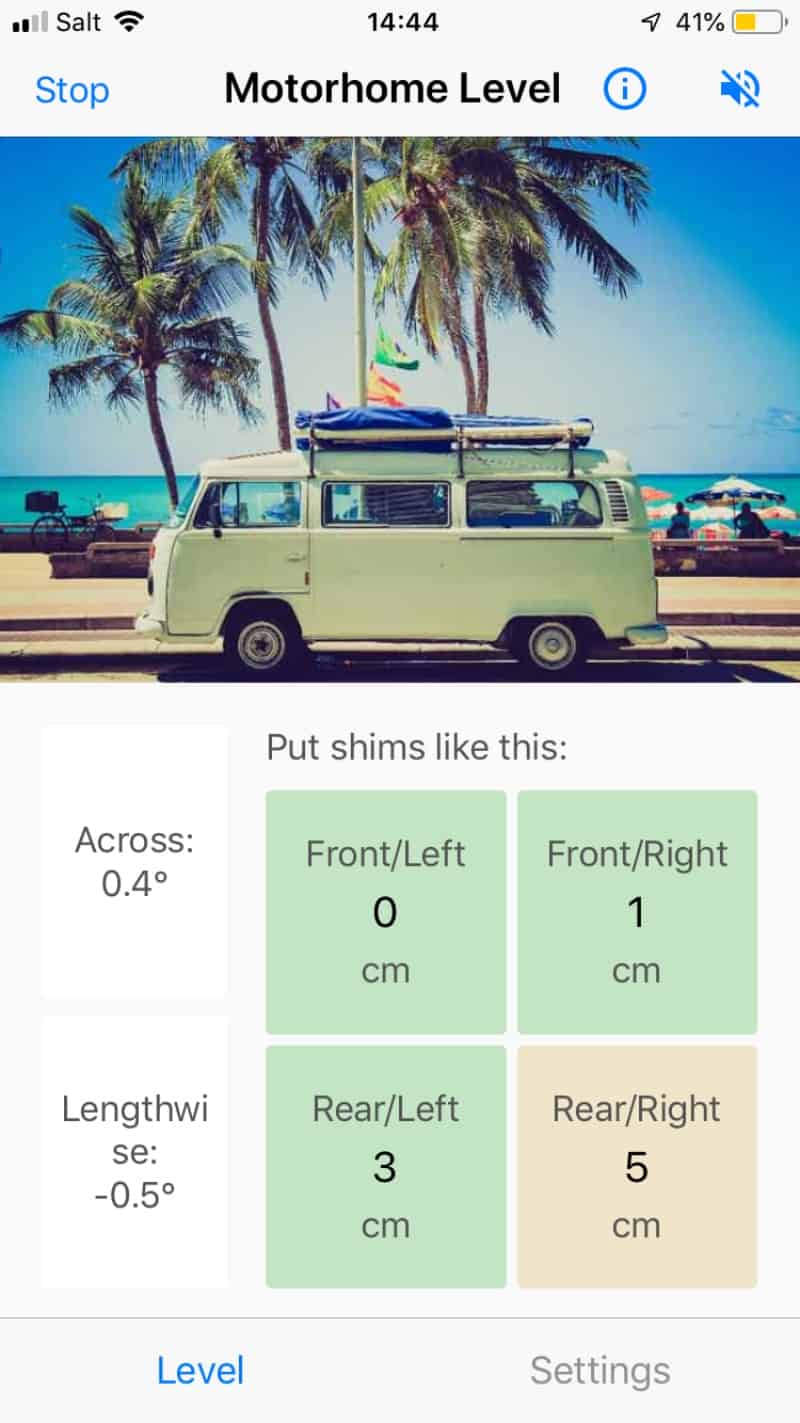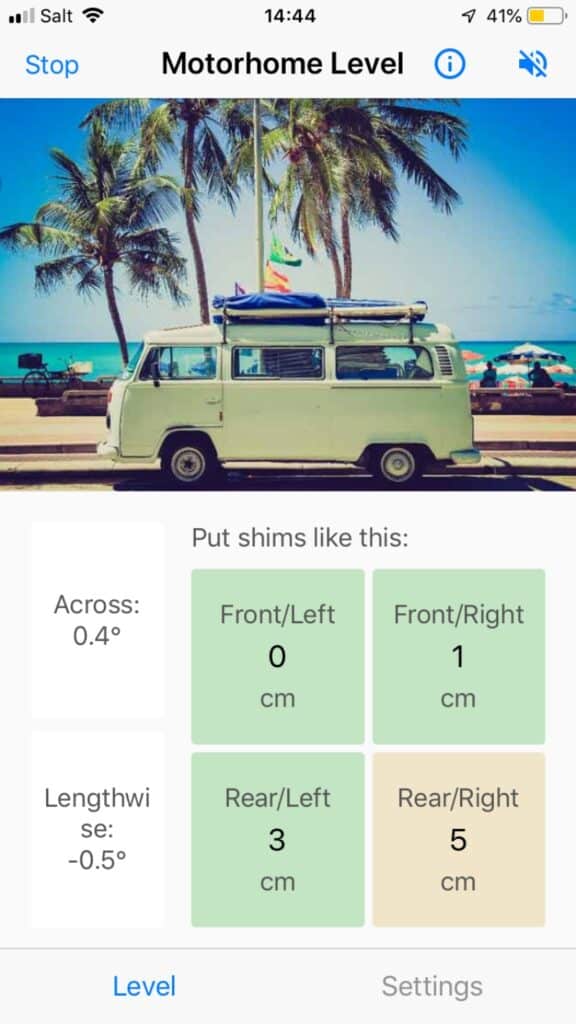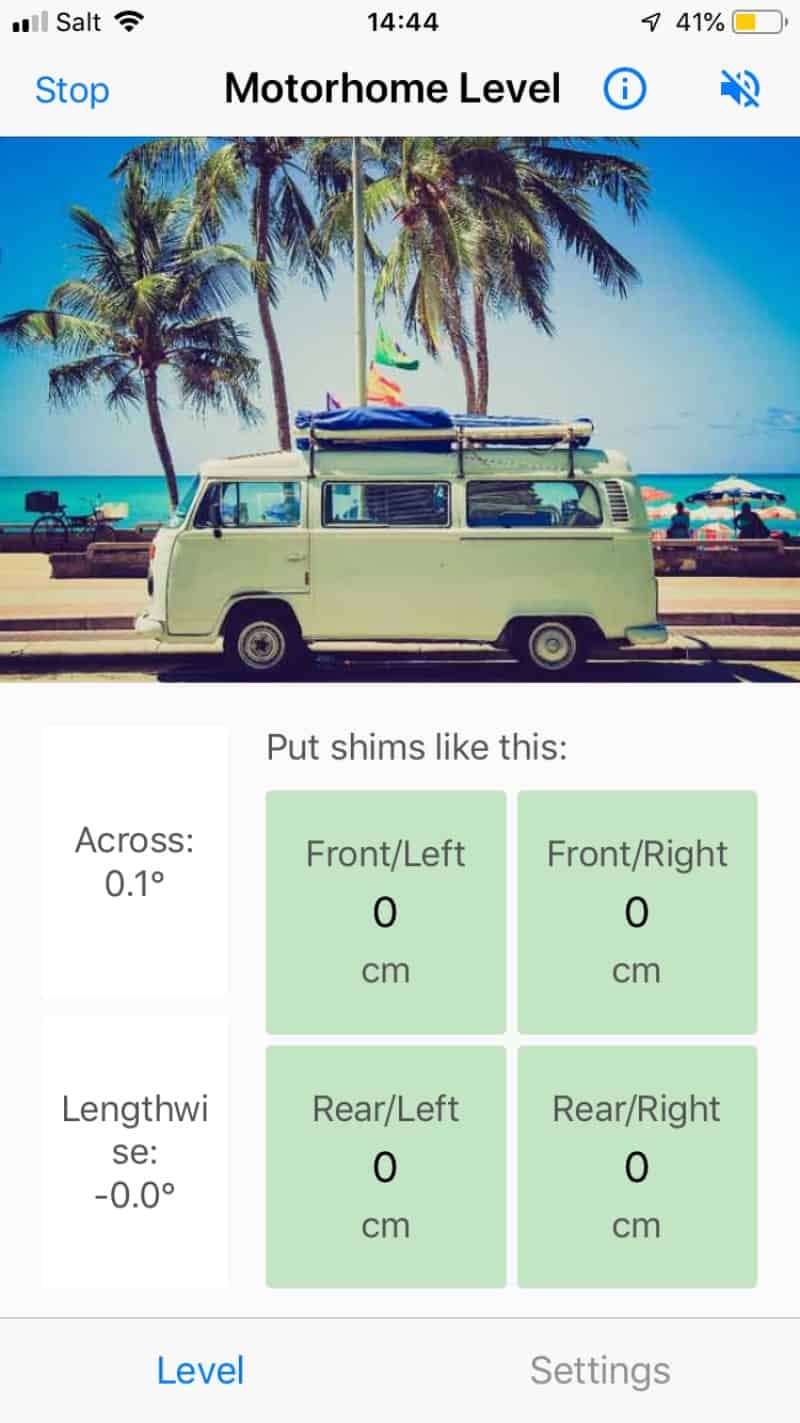 This app features a sliding bar input for your wheelbase, along with your choice of English or Metric measurements. Once you enter your information, the "Level" tab (on the bottom left-hand corner of the screen) will highlight blue.
Select the highlighted "Level" tab, and the app will automatically begin the calibration process. After that, you can use the simplified interface, which features each wheel, in the form of a four-section square, with an "Across" and "Lengthwise" measurement. Once they're all in the green, you're all set.
Final Thoughts on Using Apps for Leveling a Camper
Are apps for leveling a camper as precise as the automated leveling systems on the market today? Not as much. But you'd be surprised at how accurate these apps really are, especially the two with the associated devices (LevelMatePRO and WoBRL).
For instance, the iPhone 14s accelerometer instantly detects its own motion in three directions, along with the gyroscope, working in tandem with the accelerometer to determine the phone's rotation. Throw in ever-more-precise GPS, LiDAR, infrared sensors, a magnetometer, and a proximity sensor, and you have an immense data-gathering device.
RV leveling is pretty simple for a Samsung Galaxy S22 or an iPhone 14, even if you drop a few generations back. When an automated leveling system runs you a cool $3,000 brand new, using your own smartphone with an app for leveling your camper is a slick idea.
---
Related Reading:
1. How to Stop Your Travel Trailer From Rocking
2. 9 Best Ways To Make RV Entry Steps Safer
3. Can A Camper Tip Over When Parked?
4. How To Reduce Tongue Weight On A Travel Trailer
---
About the Author:
Thomas Godwin is a full-time freelance writer with a BFA in Creative Writing, a U.S. Marine, and an avid outdoorsman.
When he's not writing, he's raising chickens and Appleyard ducks. Thomas also constructs teardrop campers (attempting to anyway) and kayaks the Blackwater River with his wife, two daughters, and his Dobermans.