If you're an RV owner, there's a good chance you've wondered if you should grease your trailer hitch ball. After all, it seems like a logical thing to do since it keeps the ball moving freely and prevents corrosion.
But is it really necessary? Or is all that grease just going to end up gunking things up?
In this post, we'll look at the pros and cons of greasing your trailer hitch ball, so you can decide for yourself what's best for your trailer.
Does Your Trailer Hitch Ball Need Grease?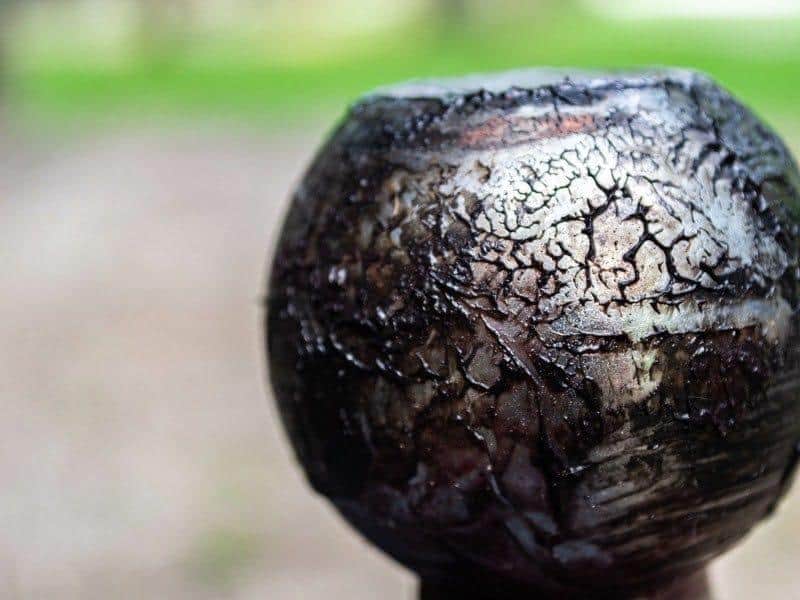 When hitching their trailer, the last thing on many RVers' minds is whether the trailer hitch ball needs grease. And why would they? It's just a metal ball that sits there. Right?
Grease is integral to keeping your trailer hitch ball in good condition. Unfortunately, grease can break down over time. It becomes sticky, attracting dirt and debris, which eventually leads to rust and corrosion.
So if you want to keep your trailer hitch ball in tip-top shape, give it a good coating of grease before hitting the road.
4 Benefits of Greasing Your Trailer Hitch Ball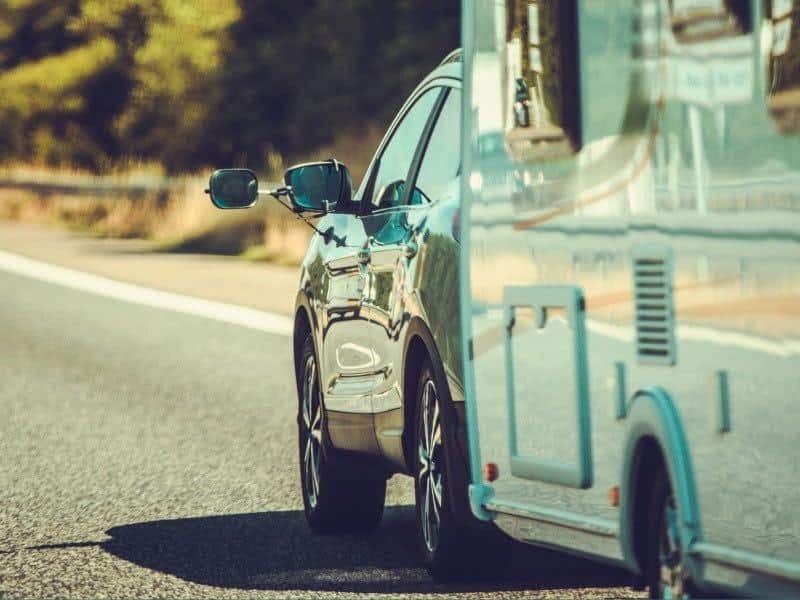 Taking a few moments to grease your trailer hitch ball may not seem like much, but it can save you a lot of time and hassle in the long run.
Here are just a few benefits of regularly greasing your trailer hitch ball.
1. Prevent Corrosion
One of the most significant benefits of greasing your trailer hitch ball is that it can help prevent corrosion. Over time, moisture and salt can cause decay on the trailer hitch ball, making it difficult to remove when needed.
2. Easier to Use
Another benefit of grease is that it makes the trailer hitch ball easier to use. A well-greased ball will swing in the socket, making the hitching process less of a hassle.
3. Improved Safety
A well-lubricated hitch ball can help prevent accidental disconnection, which can be dangerous. If you grease the ball correctly, it will stay put until you're ready to unhitch.
4. Extended Life
Regularly grease your trailer hitch ball, will prolong its life. A well-maintained hitch ball will last for years, whereas one that's neglected can become corroded and unusable.
Why You Might Not Want to Grease Your Trailer Hitch Ball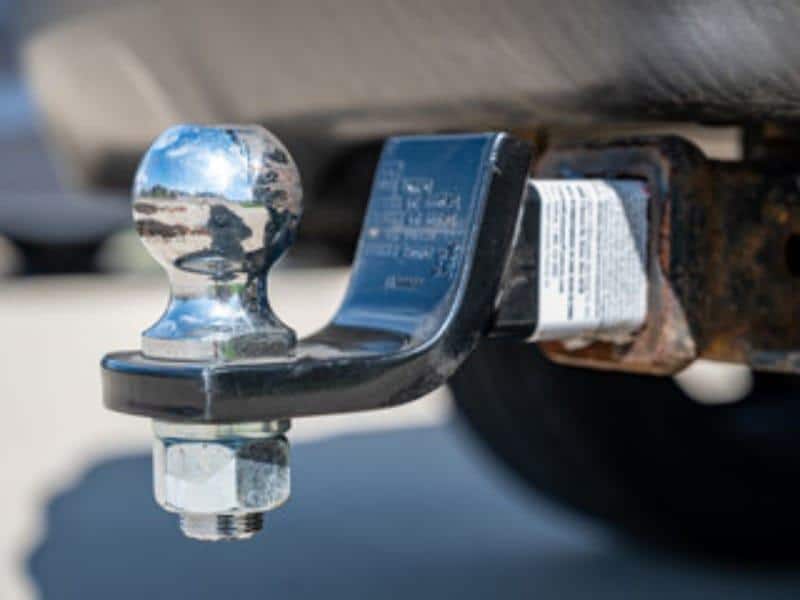 There are times you might not want to grease your trailer hitch ball. For example, grease can attract pests looking for a meal if you're storing your trailer for an extended period.
Mice and rats are especially fond of grease. If you're storing your trailer in an area where these critters live, it's best to skip or wipe off the grease.
Another reason is that some hitch manufacturers may not want you to grease your trailer hitch ball. Due to the locking mechanism's design, the grease can cause it to fail.
So if you have a hitch with a locking mechanism, check your owner's manual to see if the manufacturer recommends grease.
Is There a Good Alternative to Hitch Ball Grease?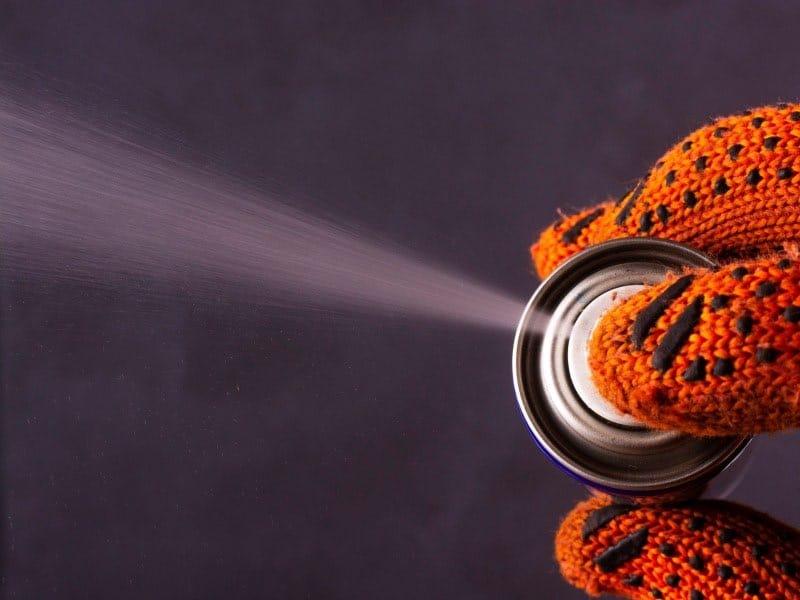 If you're looking for an alternative to hitch ball grease, you may be out of luck.
Trailer hitch ball grease is a sticky substance designed to lubricate the connection between a trailer's coupler and a tow vehicle's hitch ball. It's essential for preventing dangerous binding and damage to the trailer tongue.
However, there are some drawbacks to using hitch ball grease.
It's difficult removing grease from clothing, the RV's exterior, or your tow vehicle's paint.
Grease attracts dirt and grime, which eventually leads to corrosion.
It's hard to wipe the grease off the hitch when you're ready to store the hitch ball and components.
For these reasons, some RVers prefer using other lubricants, such as WD-40 or silicone spray. However, these products may not provide the same level of protection and lubricant as hitch ball grease, so use them at your own risk.
Will Grease Restore a Rusty Hitch?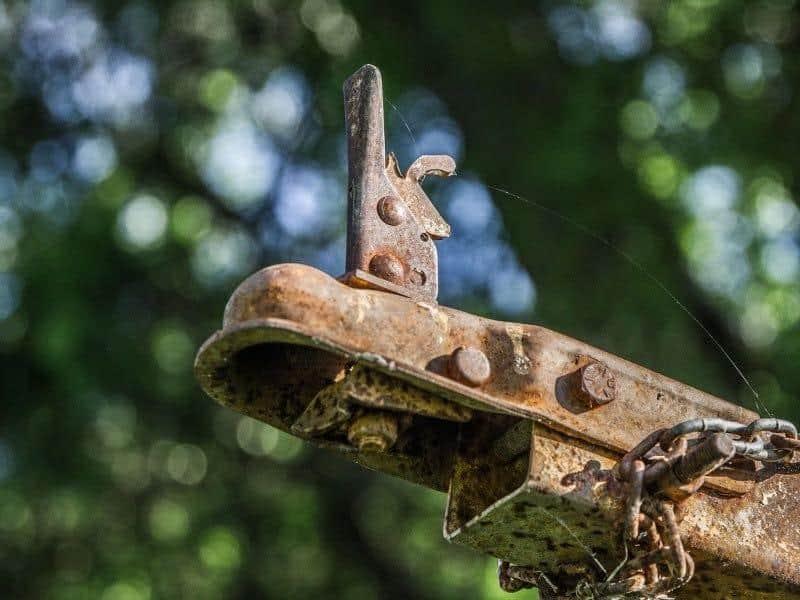 If your hitch is already rusty, grease won't help too much. Adding grease could worsen the problem by trapping moisture next to the metal.
The best solution is to remove the rust with a wire brush or sandpaper. Grease can act as a decent barrier against moisture, but there are certain types of paint that work better.
How to Grease Your Trailer Hitch Ball
If you decide to grease your trailer hitch ball, there's no need to be delicate. Just apply a liberal amount of grease to the ball.
Then, you can use your hands or a brush to work the lubricant into all the nooks and crannies. You may want to use nitrite gloves to avoid scrubbing your hands clean.
Once you're satisfied that you have thoroughly coated the ball, reattach it to your trailer and hit the road!
5 Best Hitch Ball Grease Products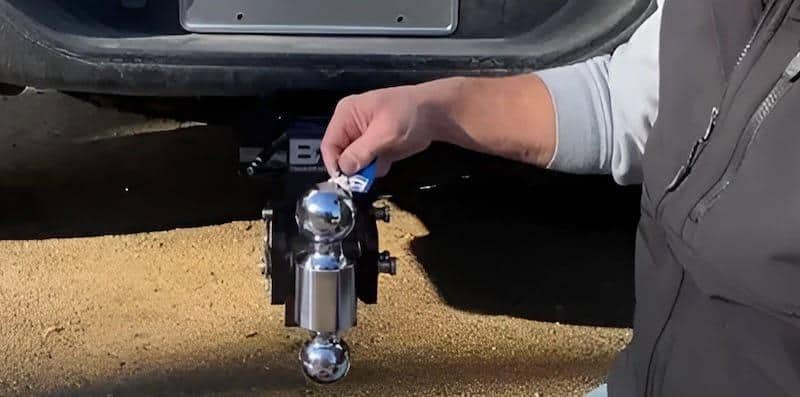 Check out our list of the five best hitch ball grease products. You can use each of these grease products for trailer hitch balls, so you can be sure they'll do the job right.
They're also affordable, so you won't have to break the bank to keep your hitch in good condition.
So, which hitch ball grease should you choose? Of course, it all depends on your personal preferences and needs. But, with any of these products, you can be sure your trailer hitch ball will stay lubricated and in good working condition.
1. Waterproof Hitch Ball Lubricant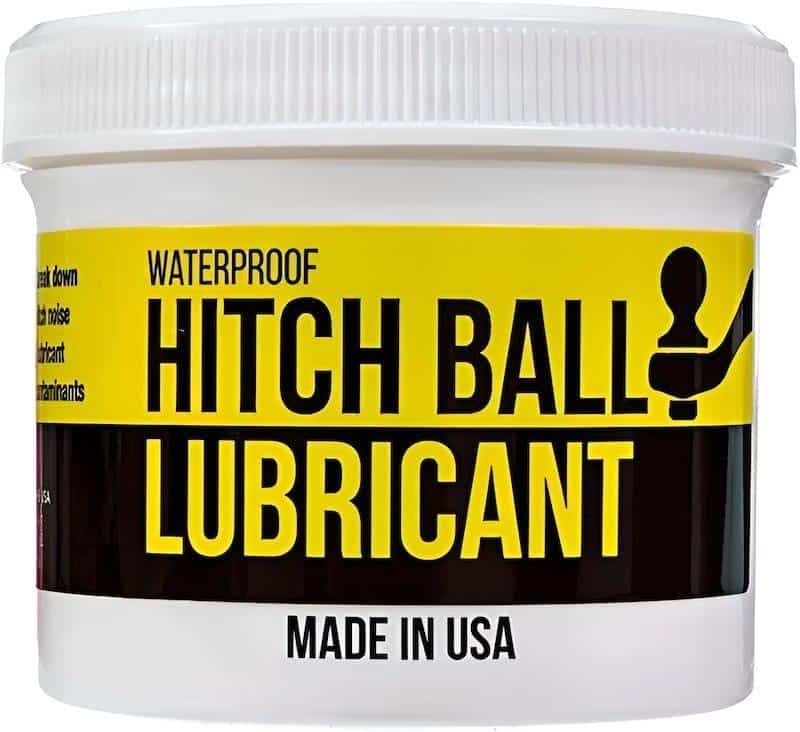 The Waterproof Hitch Ball Lubricant is formulated to provide a long-lasting barrier against rust and corrosion. It also reduces friction and wear on your trailer hitch ball mount.
You can also use it on other moving parts of your trailer, such as couplers, locks, jacks, winches, RV wheel ball-bearings, and other towing accessories.
Industry experts have tested this multi-use grease, which is proven effective in protecting everything from trailers to boats. It's also safe to use on all metals, so you don't have to worry about damaging your hitch ball mount.
"[ I ] Recently used this grease for the first time, but so far, it appears it will be my favorite. No more ugly gray or black stained hands and clothes when using this grease. [ I ] Had to do some cleanup to get rid of any remnants of the old gray grease that I previously used, but this extra effort was worth it.

This grease is easy to use and stays where you put it. The 4oz. jar is easily stored in my towing vehicle within easy reach of my hitch, so it's always there when I need to apply it."

Lumen8 on Amazon
2. 3-IN-ONE Trailer Hitch Gel Lube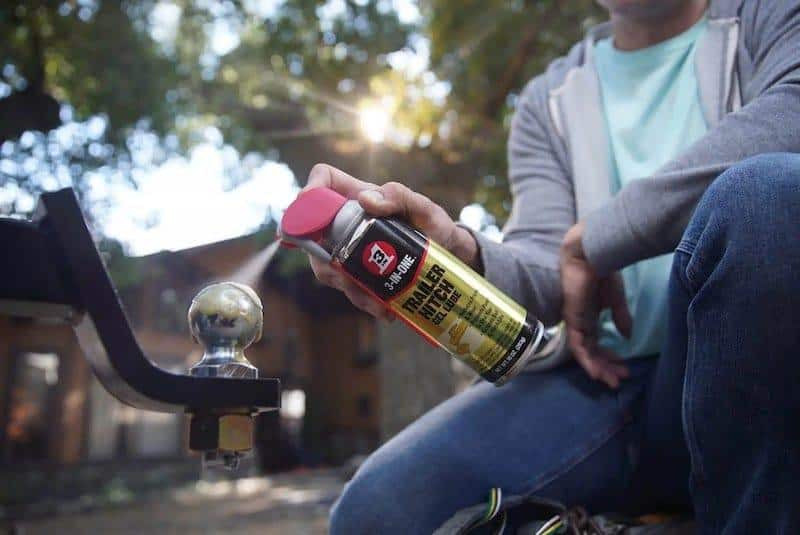 If you want to keep your trailer hitch rust-free and well-lubricated, look into the 3-IN-ONE Trailer Hitch Gel Lube.
This superior lube will extend the life of your hitch ball and receiver, preventing rust and reducing friction for a smoother ride.
It's easy to use—just spray it on and let the gel do its work. The Smart Straw applicator controls where the lubricant goes exactly where you need it without making a mess.
3-IN-ONE is a subsidiary of WD-40, so you can have peace of mind that it's a quality product. The brand also makes lubricants for RV seals, slide-outs, and weather stripping.
"It is a very light oil that doesn't leave a heavy, oily film. It's just the best all around."

Bobby Chapman on Facebook
3. WhiteLith Automotive Grease and Lubricant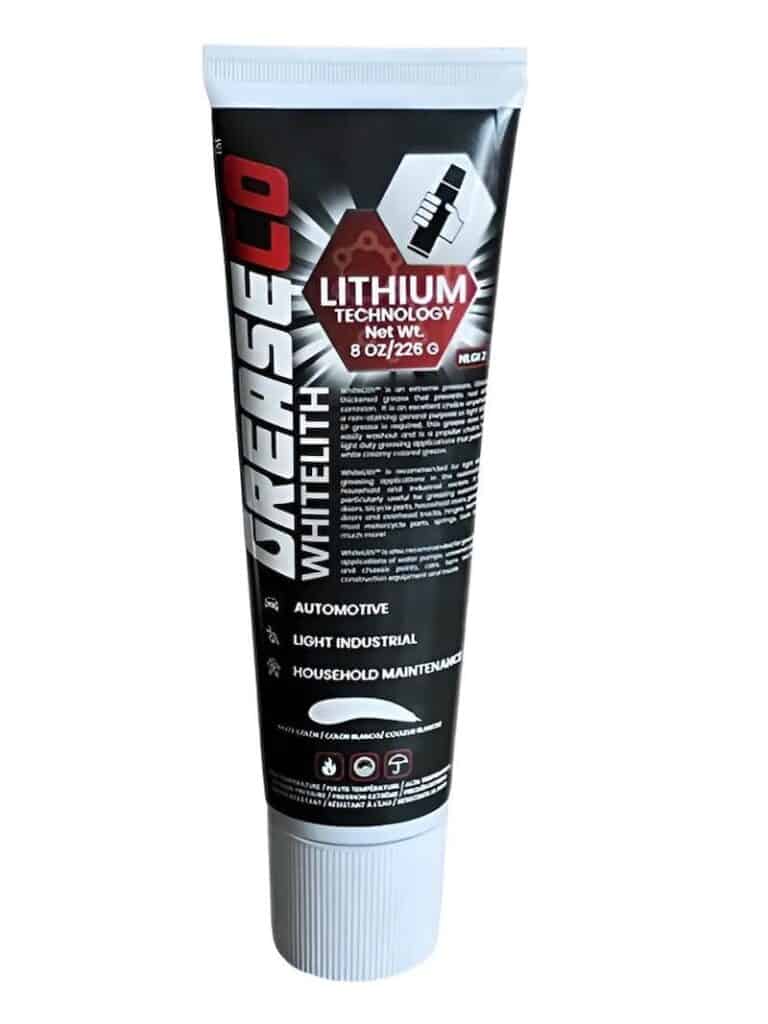 WhiteLith Automotive Grease and Lubricant is a premium automotive lubricant that provides long-lasting protection grease for your trailer hitch ball.
The grease is made with an advanced blend of polymers, silicones, and other high-performance additives. It provides superior anti-corrosion protection, extreme pressure release properties, and water resistance.
WhiteLith also contains a special rust inhibitor to help prevent corrosion on metal surfaces. With its easy application method, you can use this grease on all ball joints, suspension parts, and RV wheel bearings to keep your vehicle running smoothly.
"[ I ] like the one-hand squeeze applying [ability]."

Handy says on Amazon
4. Reese Towpower 58117 Hitch Ball Lube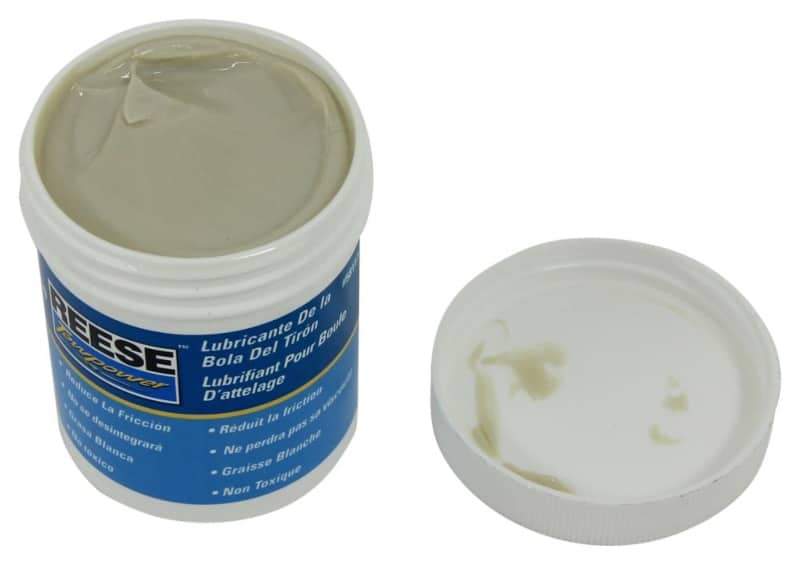 Reese Towpower 58117 Hitch Ball Lube is an anti-corrosion grease for all hitch balls. It helps prevent rust and corrosion, which can lead to premature failure of the ball.
This lube also provides a longer-lasting finish than silicone or petroleum-based products. One application can last up to six months. The product is available in a 3-ounce tube with a flip-top lid, making it easy to apply without getting your hands dirty.
"There is a 32′ travel trailer in our family. After we arrive at our destination, I only need to grease the trailer once before we leave, and we will have much easier time getting it off the ball.

Kataleya Nguyen on OveReview
5. Lucas Oil 10533 White Lithium Grease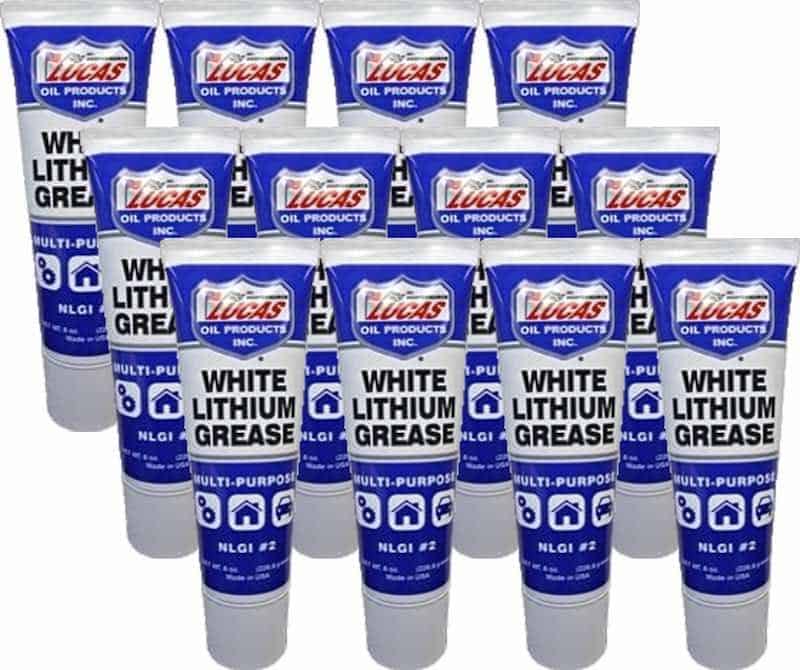 Lucas Oil 10533 White Lithium Grease is a premium quality, multipurpose lithium grease that provides excellent water resistance and protects against rust and corrosion.
It also has extreme pressure properties to help you prevent seizing and galling in high-load applications.
In addition, the white color makes it easy to see where you've applied the grease. That way, you're sure not to miss a spot on your ball hitch or other moving parts.
Use this multipurpose lithium grease on all greaseable applications, including ball joints, U-joints, door hinges, and more.
"This is a great product."

Richard Barnes on Facebook
Keep Up with Travel Trailer Hitch Ball Maintenance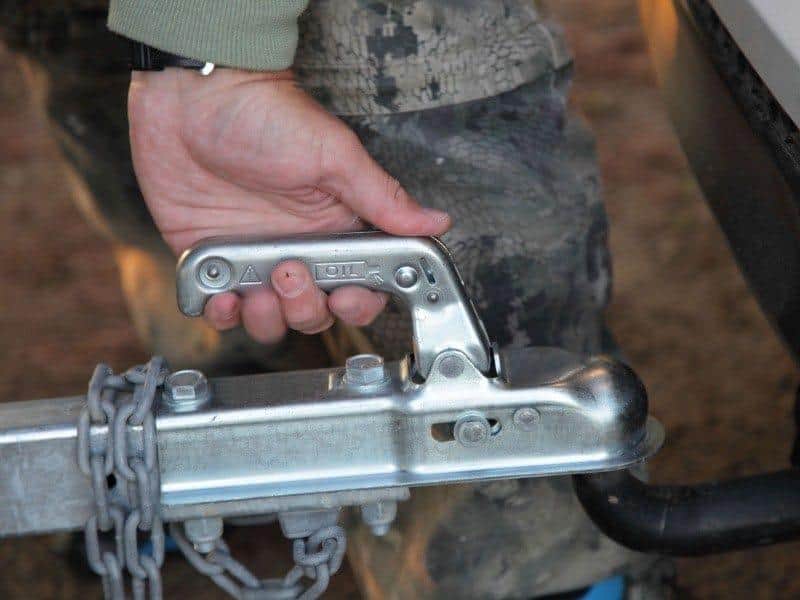 Anyone who's ever had their trailer hitch ball seize up on them knows the importance of proper maintenance.
A little grease can go a long way in preventing rust and keeping your hitch ball in good condition.
So be sure to inspect it regularly and apply grease as needed. In the long run, it'll save you time and hassle.
---
Related Reading:
– How To Release A Trailer Hitch That's Stuck On A Ball
– How To Stop A Trailer Hitch From Squeaking
– A Closer Look at Andersen Ultimate Hitch Failures and Problems
---
About the Author:
Mike Scarpignato is an avid RVer who owns a Class C RV and a Class A RV. He loves to travel with his wife Susan and write blog articles about the RV lifestyle.
Mike and Susan also make YouTube videos on the RVBlogger YouTube channel.