The state of RVing is exciting. There are more RVs on the road than ever before, great new members of the community, and countless exciting options for rigs. However, with that rise in popularity, we also see repair costs rising. That's why an RV extended warranty for your towable trailer is so important.
The simple truth is that RVs are prone to breakdowns. Virtually every RV will suffer a major breakdown after time on the road, but problems often pop up sooner rather than later. This leads RVers to consider RV extended warranty protection.
These policies can save you hundreds or even thousands of dollars on repair labor and parts. As you consider coverage, education will be your best friend, so let's start that here.
What is an RV Extended Warranty?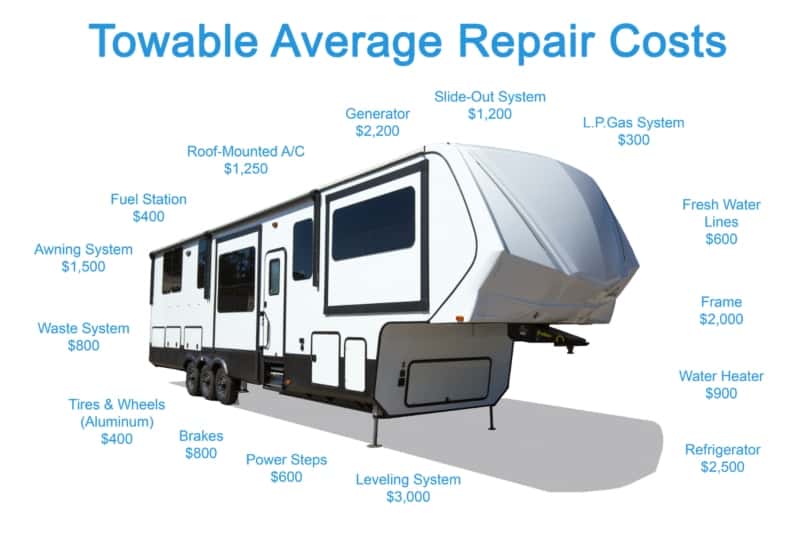 So, a simple question you may be asking yourself: What is an RV extended warranty? An RV extended warranty, or extended service contract, is a protection plan in place to cover the cost of repairs in the event your towable RV suffers a mechanical or electrical breakdown.
RV dealers or third-party brokers, like our friends at Wholesale Warranties, provide policy plans that offer varying levels of coverage to different RVs. Finding the right plan for your specific unit, travel style, and desired level of risk is an important part of the process.
How Does a Towable RV Warranty Work?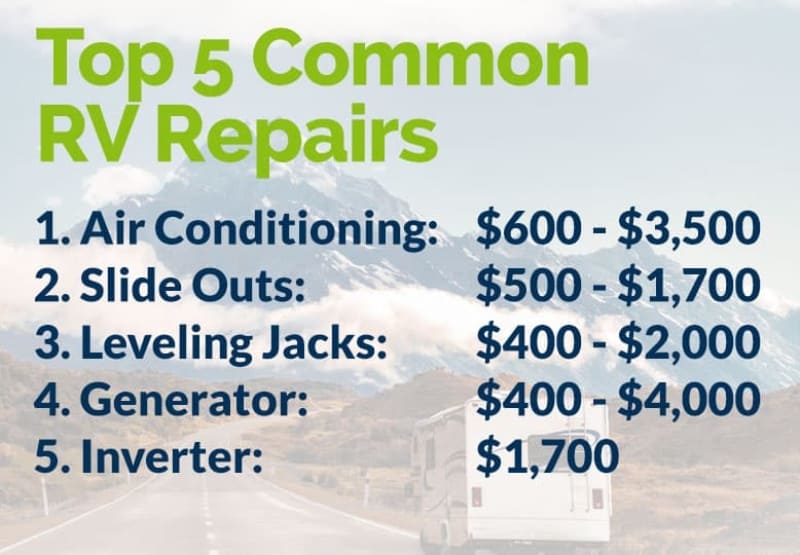 An RV warranty is a contract in which the warranty agrees to pay for the cost of mechanical and electrical failures in exchange for a premium and per-visit deductible.
Instead of paying hefty repair costs yourself, the policyholder and their repair shop representative contact the warranty administrator. If the failed component is covered by the warranty, then the administrator will walk the customer through the claims process.
Once they provide pre-authorization, the administrator will pay for the claim, usually directly over the phone via a corporate credit card. From there, you get back on the road where you belong!
RV Warranties For Towable Trailers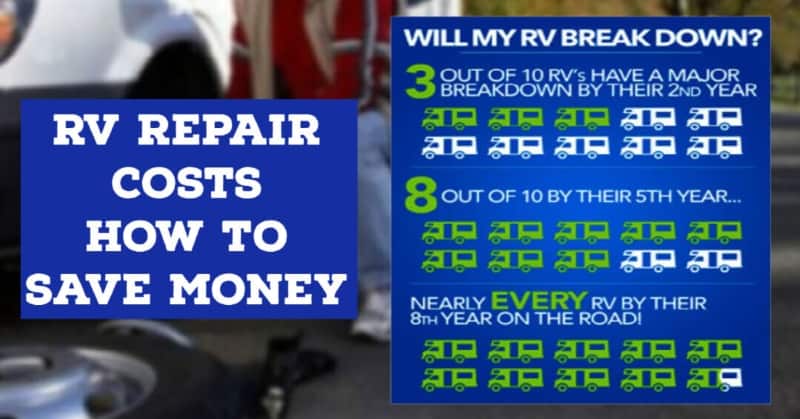 There are two main types of RV extended warranties: exclusionary policies and comprehensive policies.
Exclusionary Plans
Exclusionary Plans offer the highest level of coverage. These contracts provide a list of exclusions or parts that are not covered under the warranty. If your failure is not on that list, it's covered.
Comprehensive Policy
On the other hand, Comprehensive Policies (a.k.a Inclusionary) list each component that is covered. You're all set if your towable RV suffers a breakdown that is specifically listed as covered. In this way, it's the opposite of an exclusionary plan.
Inclusionary vs. Exclusionary RV Warranties: Which are Better?
Because exclusionary coverage offers greater protection, it will be more expensive than a comprehensive policy. However, an exclusionary policy may save you more money in the long run, as the extensive coverage and clear-cut contract verbiage will take care of just about any mechanical or electrical failure you'll face.
There is a wide variety of RVs with different warranty needs. Each vehicle and RVer is unique, so it's a good idea to work directly with an RV warranty expert. You want to ensure you're being matched with a policy that suits your specific RV life.
Towables are the most versatile type of RV—they come in many shapes and sizes, suited to different lifestyles. You will want to select an RV warranty plan specific to your rig and coverage desires. Here are the different types of towable trailers and the coverage plans best suited to them.
Towable Trailers
Travel trailers are the most versatile type of RV. These non-motorized vehicles come in many sizes and styles, so it is important to find a coverage plan appropriate for your RV's features.
Fifth Wheels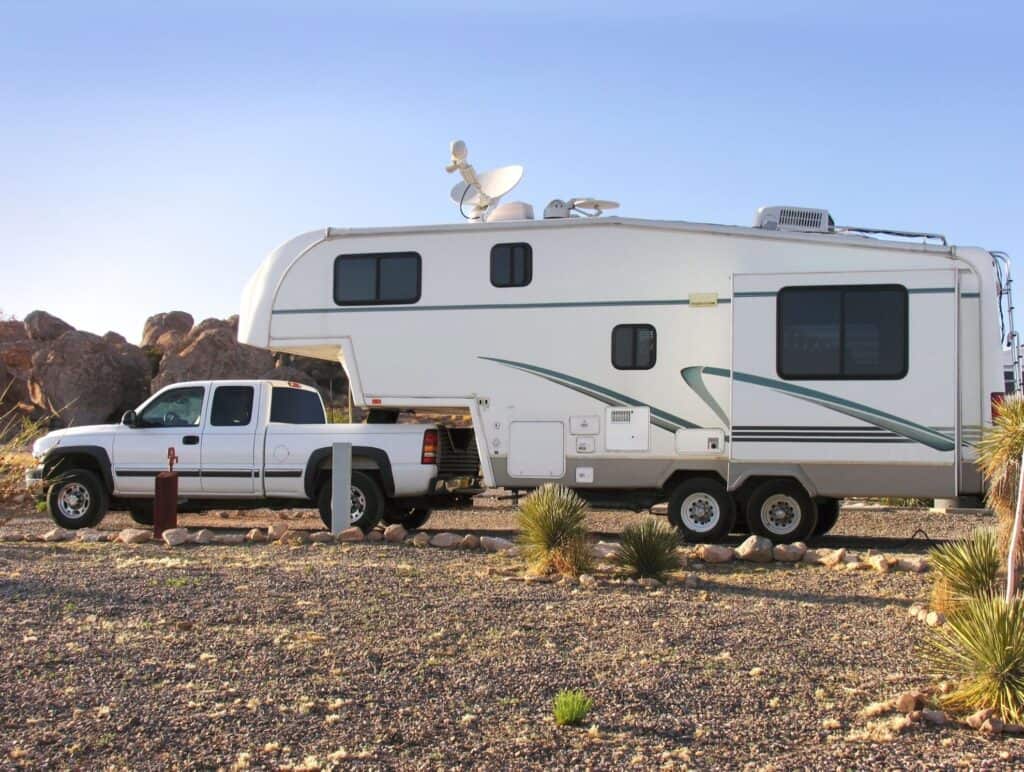 The largest and most deluxe RVs on the market are fifth wheels. These massive vehicles boast many features, including slide-outs, solar panels, luxury electronics, washers/dryers, and more. These amenities offer additional space and comfort yet open you up to more repair risks.
In fact, slide-out failures are among the most common and expensive RV breakdowns. Fifth wheel owners will want to consider a warranty plan that includes the more extensive slideout coverage option.
For instance, a basic plan may only cover the slideout box, whereas a more extensive plan will cover the motor, pump, fittings, wiring, etc.
Travel Trailers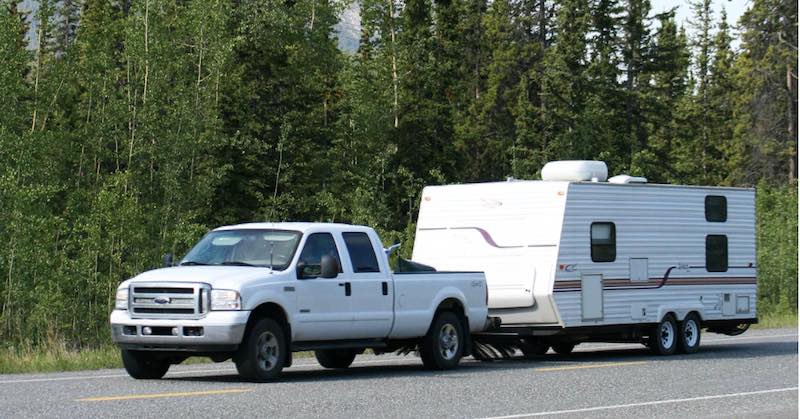 A classic travel trailer is similar to a fifth wheel in many ways, though countless makes and models exist. Travel trailers also vary quite a bit in size but generally contain all of the things that make a home on wheels have a residential feel. And those things break often.
Extended RV warranty coverage on a travel trailer will be there for items like leveling systems, appliances, heating and cooling components, water heaters, and more. Choosing a level of coverage for your towable RV may come down to how many bells and whistles it has.
In your conversation with your RV warranty specialist, make sure you chat about all of your features and amenities.

Toy Haulers
Toy Haulers are the perfect RV for adrenaline junkies. With spacious garage-like storage at the vehicle rear, these RVs were designed for ATV riders, dirt bikers, cyclists, and so on. This storage space certainly makes them unique, but so does their fueling system.
Even under a basic warranty plan, toy hauler fueling stations are covered. This includes the line, nozzle, valves, and more. Certainly, a coverage to look for as you research policies.
Pop-Up Campers
Pop-ups are ideal for travelers who crave the intimacy of tent camping with some added comforts. They are also appealing to savvy RVers financially. Pop-up campers are comparatively small. They generally have room for a mattress, a small kitchen, and sometimes a bathroom.
In pop-up campers, you may only need a basic plan to cover all the lift crank system components. Knowing that the major components are covered, you can keep your pop-up warranty rate low. Because you saved some money opting for a lower-budget RV, it may be worthwhile to look into some add-ons.
Find Out the Benefits of a Personalized RV Extended Warranty
There are many benefits to having a personalized warranty plan for your RV and lifestyle. With customization options, you control the level of coverage you purchase. If you're interested in receiving a free warranty quote, the folks at Wholesale Warranties are more than happy to walk you through the process and tell you everything you need to know.
---